Sports webinar hosted to explore benefits to physical health, opportunities and student success.
9 September 2021
The Office of the Dean of Students' Sport Department hosted a webinar on the 9th of September 2021 with the intention of getting students to recognize the importance of physical health  as they begin the new 2021/22 academic year.  The meeting was also a call for students to get more involved in campus sporting activities through engaging  in continental competitions to gain more exposure. Guest speaker from the University of Johannesburg, South Africa, Senior Sports Director  and the first female president of the Federation of Africa University Sports *(FASU) Nomsa Mahlangu and the Harare Institute of Technology's Sports Director Mr. Dumezweni Dube provided unique perspectives on the benefits of sports to student health and wellbeing.
Opening the webinar on behalf of the Acting Vice Chancellor Rev. Professor Peter Mageto, Personal Assistant to the Vice Chancellor Dr. Kudakwashe Muchena hailed the initiative placing emphasis on the critical role that sports and physical fitness has to play in student success. He said,
" Sports and sport – related activities are important in shaping the character, building the self esteem and maintaining the confidence of a student. We have been more so attuned to the importance of sports during the COVID- 19 Pandemic where self isolation has been necessary to preserve life however as social creatures, we have seen many people, especially youth, struggling to cope mentally with not being able engage in ball games and reap the stress and anxiety- relieving benefits that playing sport brings."
Dr. Muchena went on to highlight that Africa University places a high degree of importance on making available to its students a number of sporting and club activities not only as stress relievers but also as a means through which community cohesion is strengthened and students gain important social and team- building skills that are not learnt in the classroom but through interaction with peers.
" It has been found that students that play sport are more likely to perform better in their schooling. Students also learn good social habits, gaining skills in cooperation , collaboration and compromise."
Often, students find it difficult to establish a balance between their academic and social lives with priority given to the former at the expense of the latter. The impact of academic rigors on students who do not have positive outlets for the pressure associated with intense study has resulted in feelings of isolation, anxiety, lack of belief in ones self and abilities and at the more extreme end, reliance on intoxicating substances such as drugs and alcohol to numb such emotions.
The University of Johannesburg's Nomsa Mahlanga said, 
" We need to go beyond academics as we are able to gain so much from sports as well as the discipline that it imparts. Sports has a truly transformational nature and power that has the ability to build up lives and indeed nations."
History is replete with the power and healing of sports in nation building , cooperation and collaboration between peoples. From the 1995 Rugby World Cup that brought together a nation torn apart by the painful legacy of Apartheid , to the triumph of humanity over race through athlete  Jesse Owns in the 1936 Olympics, to the rewriting of African history through the victory of Africa's first gold medal in the 1960 Rome Olympics as Ethiopian Abebe Bikila ran barefoot and broke world records, sports has the ability to transform lives.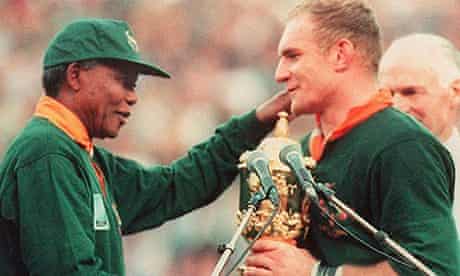 Dumezweni Dube from the Harare Institute of Technology in his presentation placed emphasis on the importance of getting fit and staying fit regardless of physical fitness level or body type.
" There is a correlation between  the health of the mind and the health of the body. Both are extremely important in the overall well- being of the individual. It is important to just set aside 30- 40 minutes out of your day to be active which in the grand scheme of things is not too much time to dedicate towards your health. Sports has so much to teach you that is also important in your academic life such as resilience, team work, time management, analytical skills, adaptability and strategy. I cannot overemphasize that physical activity and a good nutritious diet are every much a key to your academic success as regular study.  "
The webinar offered an excellent opportunity for the new first years and current students to interact , network and think ahead to the dynamic and inclusive sports curriculum that shall be rolled out as the semester progresses.
*The Federation of Africa University Sports / Fédération Africain du Sport Universitaire (FASU) is the governing body of university sport in Africa. FASU is a continental, non-governmental, non-profit organization and is responsible for the development of sports in African Universities within its jurisdiction by encouraging African governments to develop and promote sporting activities in their various Universities.