Africa University scoops top national humanitarian award
9 August 2021
In a momentous milestone, Africa University was awarded the Jairos Jiri Humanitarian Award by the Government of Zimbabwe (GoZ) for the institution's contributions towards the fight against the COVID-19 Pandemic. The Jairos Jiri Humanitarian Award is one of a set of  state honors that have been given to outstanding individuals and organizations who have transformed the lives of the people of Zimbabwe.
Africa University Zimbabwe board member and committee Chairman Mr. Denias Zaranyika was also awarded top national honors from the GoZ through the award of the Order of the Great Zimbabwe Diamond which acknowledges the tremendous work of individual citizens in advancing the socioeconomic development of the country.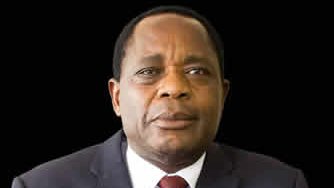 Africa University began the manufacture of the U- Safe Hand Sanitizer at the beginning of the Pandemic in 2020  at a time when the liquid was in short supply and beyond the reach of many due to high pricing. The university went on to make donations to schools, hospitals, civic organizations and shelters across the country in efforts to increase access and enhance the protection of ordinary people and health care workers against the virus. These efforts were especially especially important as the World Health Organization (WHO) listed sanitizing one's hands as one of the preventive measures against infection alongside social distancing and mask wearing.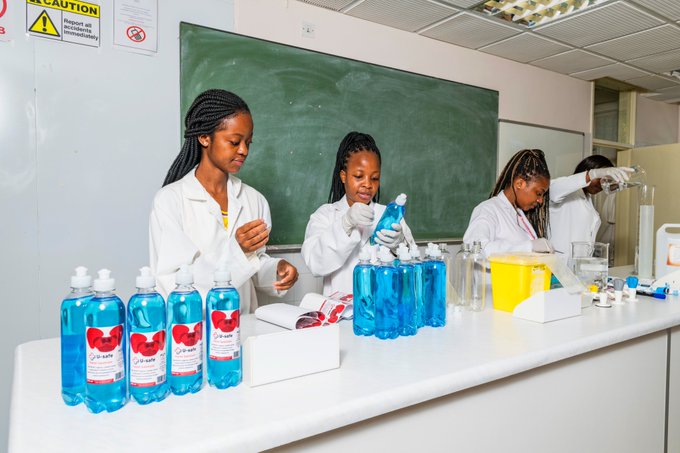 The U- Safe Hand Sanitizer went on to become the only locally manufactured sanitizer on the market that contained the required 70% alcohol content to effectively keep the virus at bay as well as the only one to be certified by the Standards Association of Zimbabwe (SAZ) as meeting regional and international quality standards.
In a commendation to the university, the Government of Zimbabwe applauded the university's heroic interventions that contributed towards saving the lives of millions of Zimbabweans and inspiring the nation in its darkest hour. The award was given to Africa University at this years' 41st  Heroes Day Commemorations that were held at the National Heroes Acre on the 9th of August and was attended by top government officials, diplomats and other dignitaries. Zimbabwe's Heroes Day  serves to remember, celebrate and honor past and present national heroes and heroines from all walks of life.